For the past ten years I've published a public "year in review" with the highlights of the past year. This year I'm keeping this year in review limited to my photography life. Some geeky photographers may enjoy reading. Everyone else can look at the pictures. 
I've only been doing photography since April 2019. When people look at my work, they are surprised at how little time I've been doing photography. To be fair, I've done video work for years and a lot of that was done on DSLRs. But oddly enough I never actually used my cameras to take pictures. So a lot of what I learned doing video translates to photography and that gave me a bit of a head start. 
As a way to build my skills, I try to do at least one or two test or trade shoots per week where I play with a technique, lighting style, concept, challenge, etc. I think I've done about 100 of these in 2020 despite a pandemic. I have thousands of edited images from shoots this year. In this post, I'll share some selected shots. 
They are not always necessarily my favorite shots and some of them are honestly not that great technically, but these were all for the most part experiments. And sometimes experiments work and sometimes they don't. I'm not sure how to organize so many different kinds of images, so this might be a bit of a rambling tour. If you are not included in this year in review, please don't take it personally. I appreciate and love you for your support in my photographic journey. 
You can click on the images for a larger view or to open galleries. I suggest looking at these on the biggest device you have rather than a phone. These really should be viewed printed and not online. I'll post the models names and Instagram accounts later in the week when I have some time so you can follow them.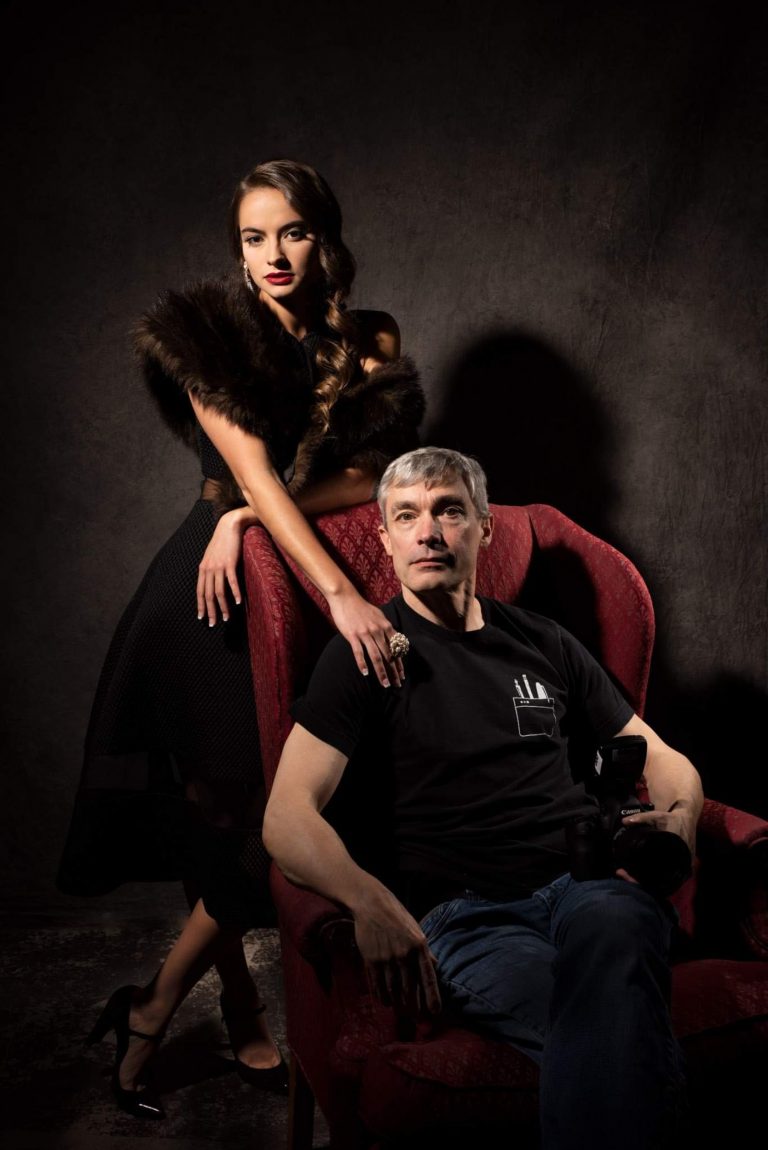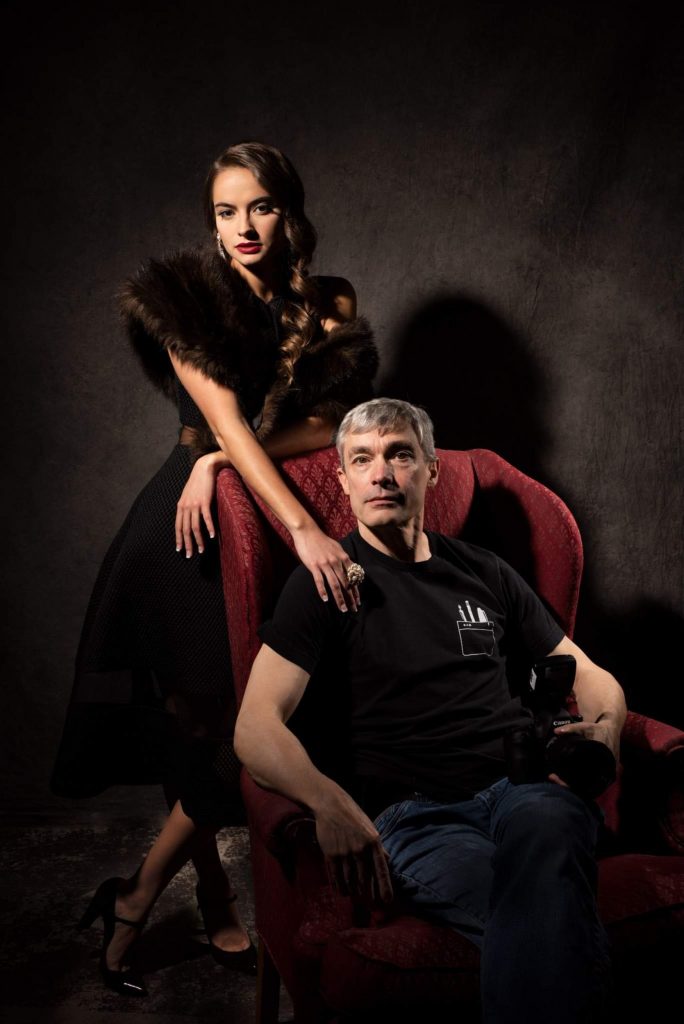 One of my obsessions is light. It turns a two dimensional medium into three dimensions in the viewer's mind. It creates depth, shape and form. It also dictates the mood of the image. 
What makes video different from photography is that it uses constant light rather than strobe. You know exactly what you're going to see when you start filming. With strobe on the other hand, you need to really understand how light behaves and how to modify it. Because you don't actually know how your lighting will look until you press the shutter and look at your image. So you have to pre-visualize the image you want to capture and set up the strobes (flash) in a way that is going to deliver exactly the light you want. It will take me years to really understand light deeply, but I made a big forward leap in understanding and seeing light this year. 
Something as simple as opening or closing drapes to various degrees. Using one window as a key light and another as a fill light to control shadows or get separation from the background for added depth in the image. :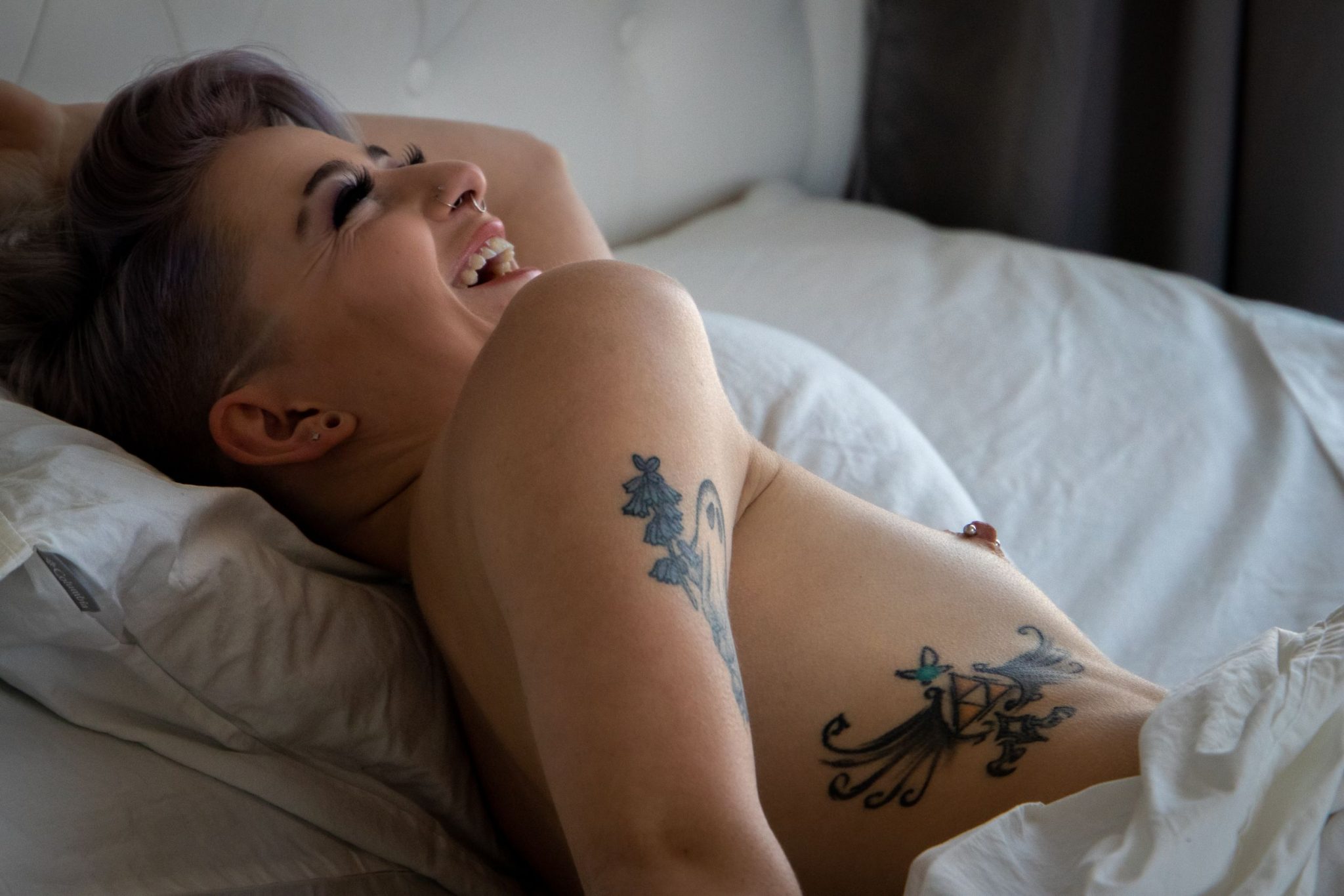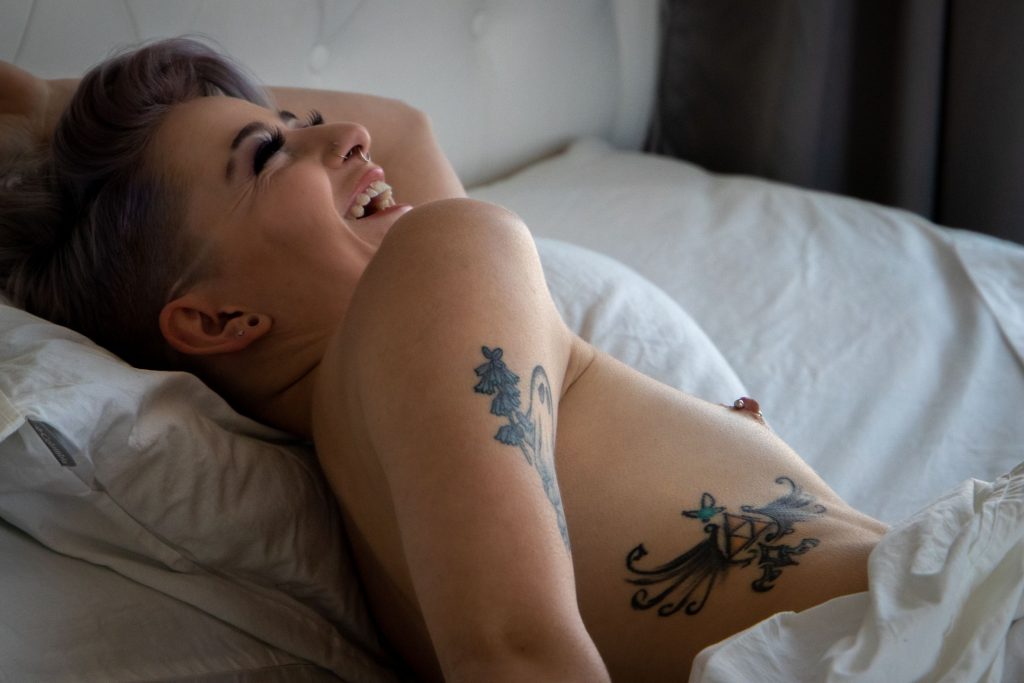 For example, in these images I'm using two windows, one on each wall in the corner of this room as key and fill lights. 
Or mixing flash with ambient light so that it looks natural and it doesn't even cross your mind that flash might have been used. Bad light is like a bad hair color job. It jumps out at you. Good light is like good hair color. It's so natural that you don't even notice it. It allows you to focus on the subject. These images use flash…
I've always loved the look of the old 1940's Hollywood photos. Most of the stars were shot by a photographer named George Hurrell. I tried to emulate his style in this shoot…
I took it a step further and played with a film noir genre borrow from old gangster movies made in the 40's. I had a cheap set of fresnel lights I had bought for video and never used and was curious if they'd be bright enough to capture this look. I was pleased when they did. 
This image is the basic light setup. It doesn't look very sexy or impressive, but it ends up creating some beautiful vintage images.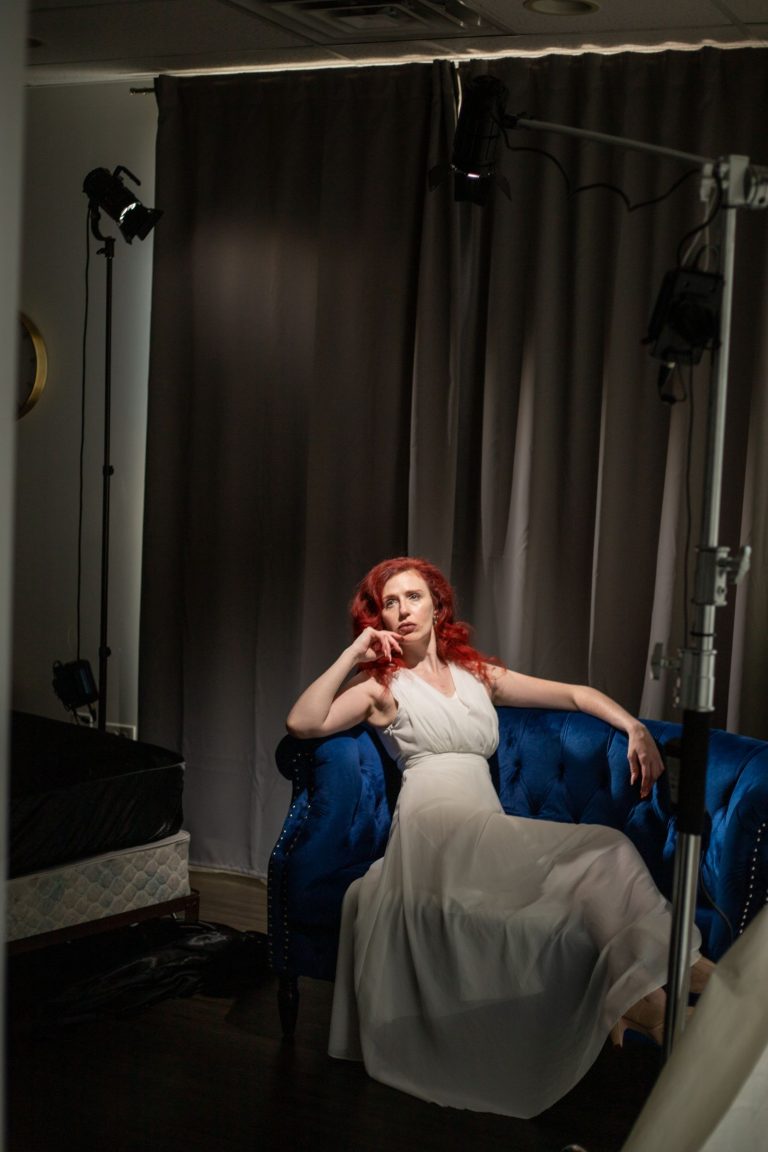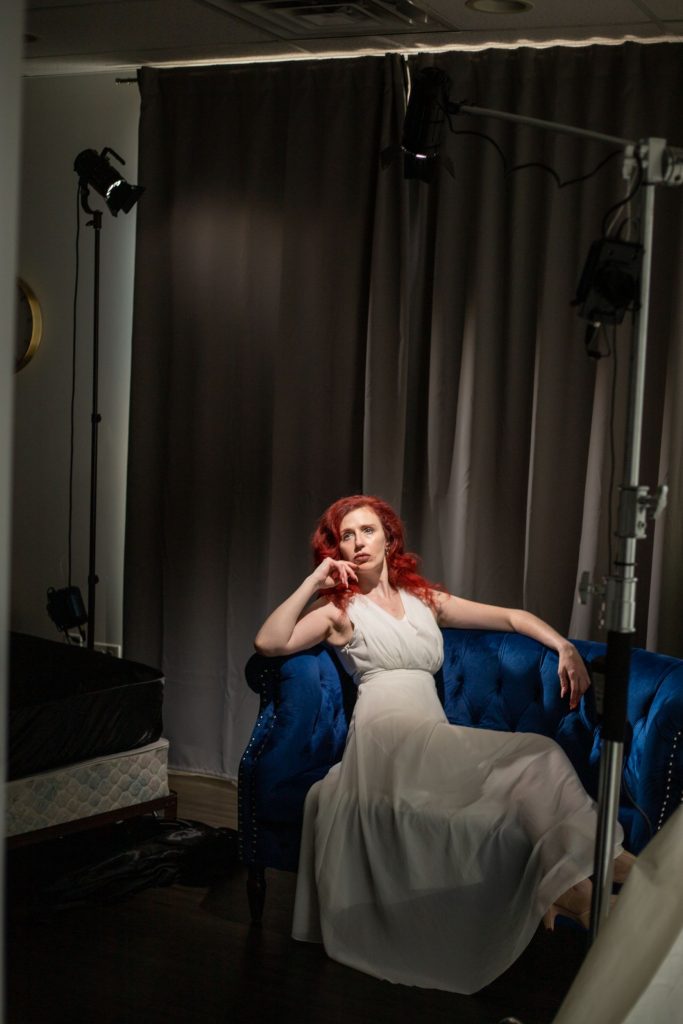 With COVID upon us, I was forced to shoot outside and at a distance. It was a great learning experience. Of course, I need to have control of my light, so all these images below use flash to augment or manipulate the ambient light…
This shoot in particular was a standout. Because I mostly shoot studio portraiture, I tend to crop in very tight on my subjects. I never shoot wide. Drea talked me into doing a shoot at Red Rocks. We needed to get those gorgeous rocky panoramas in the frame while still keeping the focus clearly on Drea and her gorgeous outfits. I got her husband to hold my flash with his hands. Then I framed the image to get the big panoramas without the tourists walking past. 
Sometimes I positioned her in the frame to give the sense that she's on a precipice. In actual fact, we're just a few feet off the busy trails. She was on solid ground. (No models were hurt in the taking of these photographs.) Below is the reality vs. the illusion. She is standing in basically the same spot for both photos. See the people walking up the trail in the distance. I just changed my position to get the tourists out of the frame and to make it look a little more dramatic. 
I did quite a number of shoots with just natural light and no flash. I hate not having control, but I have to get out of my comfort zone to grow. These are all natural light. Sometimes when I'm outside I'll use an ND filter. The ones of Ahna a Boulder Creek gave me a chance to play with longer shutter speeds to blur the water and make it look soft and silky. 
I enjoy working with multiple models together or with couples. Instead of facing the lens of a camera, they get to interact with one another and it evokes some real emotion which reads on camera. 
Like these two adorable sisters…
Or sometimes some sexy couples shoots…
Sometimes friends or models will work together with me to capture some cool creative shots. These are some of my favorite shoots. It's creative playtime. 
I like this image because it really captures what a shoot is like. I'm just taking a test shot of Ahna to check my light settings while Lauren and Rico are naked or half naked behind us looking up stuff on Amazon. 
On that same shoot I took what I called my "tangled" pictures with Lauren and Ahna. I was trying to abstract their bodies to make what should look familiar seem a little puzzling. I'm planning to do a similar shoot with more bodies later this month.
I fell in love with snakes, so I did quite a few snake shoots. They were super challenging. The snakes just don't care if you get the shot or not. I tried to recreate the famous Natassja Kinski shot by Richard Avedon with limited success. Big thanks to the snake handlers Mike Neely and Johnny Wallace for your snakes and your incredible talent at getting the shots set up. 
I loved the interaction between Anne and her daughter on this shoot. It was heart warming to see them interact (she's helping her mom with her jewelry in this shot) and it was great to see nudity normalized in this family. 
I played with gels (colored lights) for the first time. A shoutout to gel master Radek Hruby for giving me a private tutorial. That's one of the things I love about being a resident at RAW Photographic Studios. There are about a dozen super talented photographers that share the space and they are all super willing to share their knowledge with one another. It's a really special community and I'm sad it was so disrupted this year. 
I also got a chance to do some light painting for the first time. Thanks to the talented Rick Cummings for inviting me into his studio and letting me be part of this.
I got to take quite of few images of people hanging in various ways. I did my first Shibari shoot and got to work with many talented aerialists. I'll be working with dancers and aerialists much more in this new year. 
I always forget to take behind the scenes shots. But I was playing with a new lens while I was waiting for Ahna to do this tie and I love the spontaneity and lack of structure in these pics. It reminds me that I just need to loosen up and shoot a little more intuitively from time to time instead of thinking through my shots. I love that the pictures on the wall are observing what's going on – some with distain, some with an averted gaze, some with restrained interest.  
And then there was forays into fabric play….
In some shoots things just seem to come together and every picture looks great straight out of the camera. I wish I could make this happen with every shoot. This fabric shoot with Ahna was one of those moments. 
I'm a former professional ballet dancer and used to do commercial and figure modeling myself. Then I went into the massage field. So I have a love for the human body and artistic nudes is really my favorite genre. It really is photography in its purist form: Just the human body shaped by light. This includes bodyscapes of different types that really emphasize line and shape. 
I really hadn't done video since immigrating here from Canada, but I got to video two dance companies for their streaming performances during the pandemic. Here's one of the pieces from the In the Wings Aerial show…
There's so much more to share, but I'll just put up a few more random images from the year. Follow me on Instagram for new work. I often post full sets here on my blog as well where I don't have to worry about art censorship or being banned. If you're interested in doing a trade shoot with me and playing creatively, I'd love to hear from you. But please take a look at this page before reaching out.